The Tuesday
Tuesday Night
Gugge concerts in the inner-city
On Tuesday night the inner-city is reserved for 'Gugge music
Gugge musicBrass and percussion carnival band or music. Originally cacophonous, nowadays more harmonious.' groups. In the squares of Barfürsserplatz, Marktplatz and Claraplatz they will play both popular and lesser known melodies from 7:30 pm.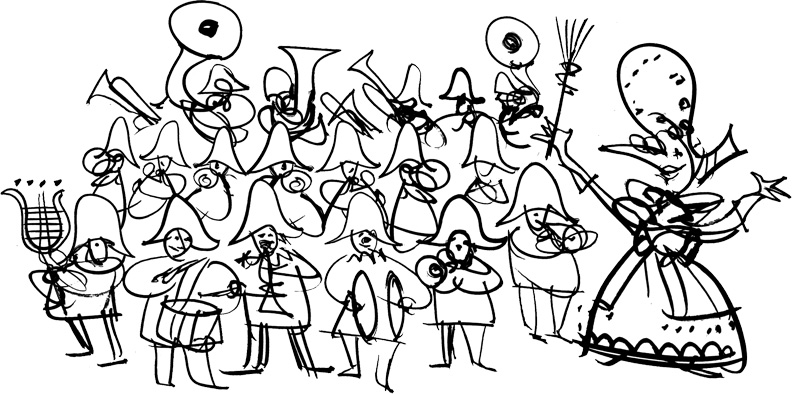 Sternmarsch
The whole evening begins at 6:30 pm with the so-called 'Sternmarsch' which starts at Messeplatz. The procession goes via Clarastrasse, Mittlere Brücke and Marktplatz. Once at their predetermined place the 'Gugge music' bands the take up to perform on grandstands.
Length
The Gugge concerts last until about 11 pm. During this time the drummers and flute players can be found in the narrow streets and alleyways of the old city.
Visitors