Traditional Costumes
Waggis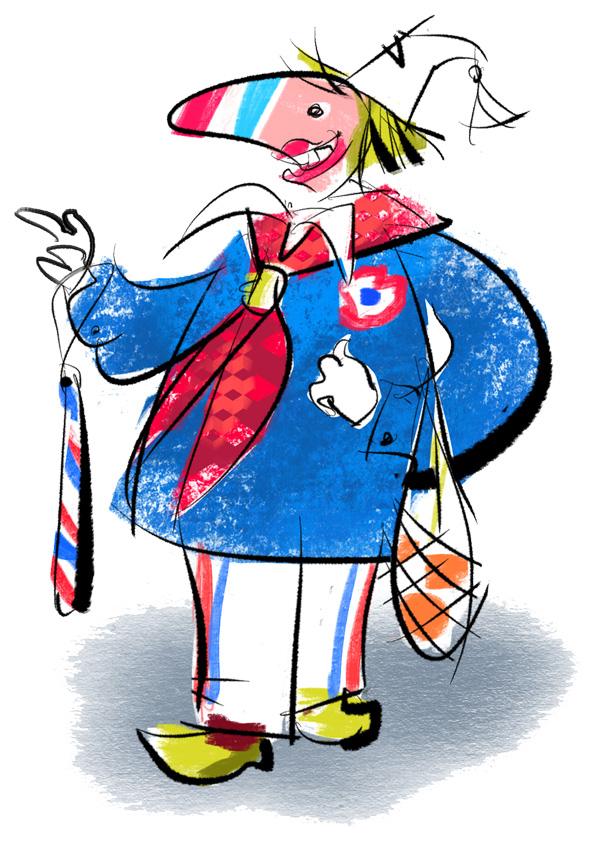 Caricature of an Alsatian farmer
The roots of this figure can be traced back to Alsation farmers from the 1900s. Back then the farmers were seen as vagabonds. The expression 'Waggis' might well have come from the word 'vagabond'.
Costume
The costume in its traditional form is very similar to that of the clothing worn by farmers who would have come to Basel to sell their goods at the local market. The costume consisted of a blue a blouse, a pointed hat, white pants, clog shoes, a white collar, a bright red scarf and hand knitted socks.
Loud Appearance
Their somewhat coarse and grubby appearance and their loud appearance can be traced back to their roots as a farmer or a vagabond.